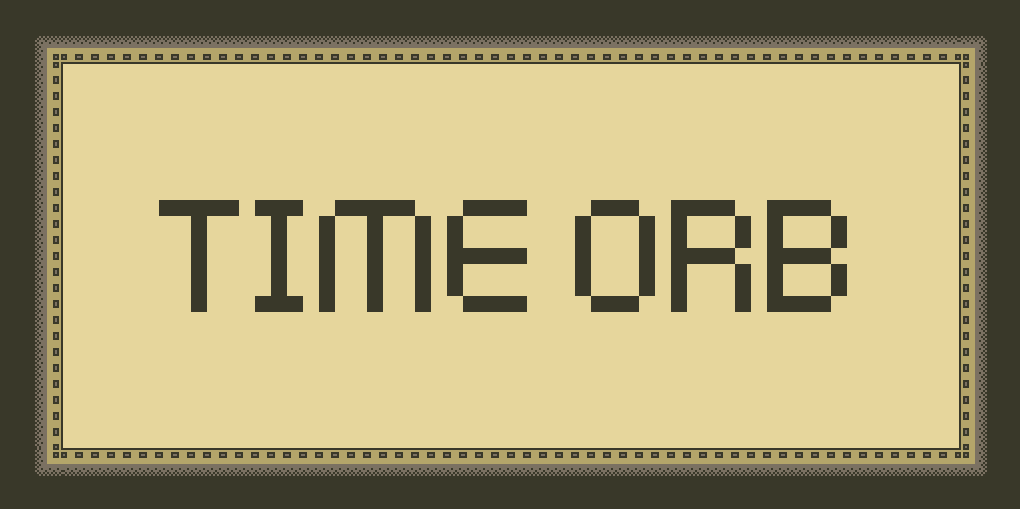 Time Orb
A downloadable game for Windows, macOS, and Linux
Made for Ludum 32: An unconventional Weapon

Time orb is a puzzle plattformer, featuring the most unconvential weapon:
A time and music playback rewinding, time paradox causing orb.
When used, time get's rewinded a set amount of time, with one little detail,
Everything is effected, except for the orb, which stands in place and everything that crosses is position in this set amount of time get's deleted from the timeline(same as killed, but's far more paradox than that).

Controlls:
A,D,W: Move Player
Left,Right,Up: Move Orb
Hold e while near orb: Rewind time as long as button hold
R: Restart Level

F11: Toggle fullscreen( Fullscreen recommended )
Z: Switch between zoom levels ( Only Window mode, though Fullscreen still recommended as it autmatically uses maximum applicable zoom level)
Esc: Exit game

Notes:
Sometimes the player or the orb or both are not visible at the start of the level or when switching Window modes, if this happens just press r and continue playing.

Have fun!
Download
Click download now to get access to the following files: