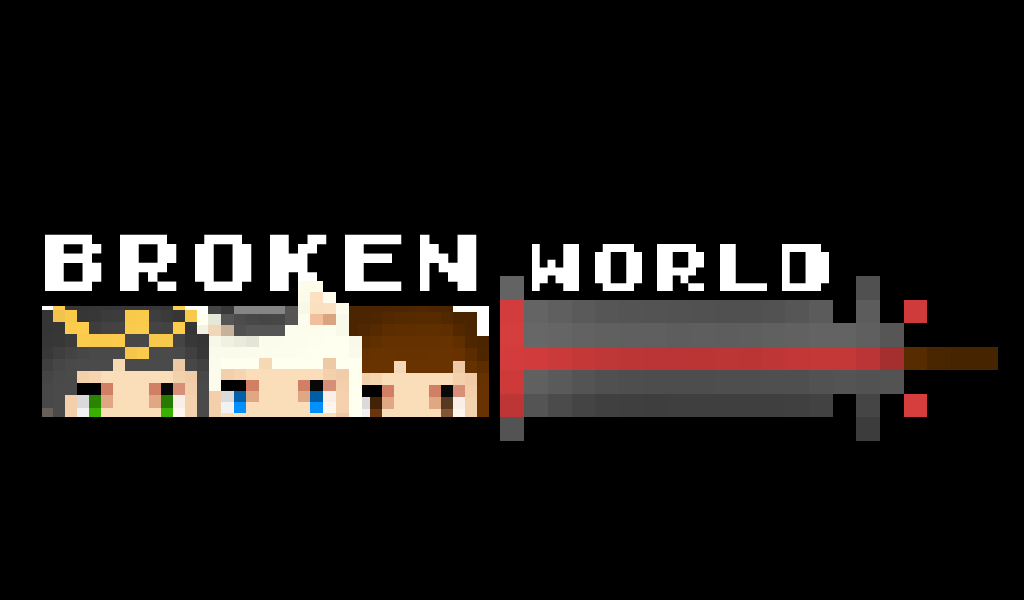 Broken World
A downloadable game for Windows, macOS, and Linux
MADE FOR LUDUM DARE 34: TWO BUTTON CONTROLS

DESCRIPTION:
"Discover the vast world of Doar Hinnae,
and banish all evil evilness, before it's completly broken,
prepare yourself for 80h+ of awesome quests and content,
and grind yourself up to level 1000!
See you in Doar Hinnae"
This is what is written on the game i've bought from SQUARE ROOT DENIM,
but as soon as i started it, only the A and START button seem to work,
i can't even use the controll pad. I've written a letter to the developers,72 hours later i got their answer:
"Managment suddenly doesn't allowed us to use more than two buttons, so here you go,
but see this as a feature, not a bug!"
MOST LAZY DEVELOPERS EVER!
- Some angry Broken World player
CONTROLLS:
A (Accept): ENTER
Start : SPACE
CREDITS:
Code/UI: Wayward
Story/Level: Krisbyte
GFX/Animations: Brother-MS
Music: Hive
Install instructions
You will need love 0.9.2 to run the *.love file
Other versions should work as is